BONUS: Feast Hall of Ash Part 1

After centuries of silence, the Fomoire have returned to Tir Yadrail to visit bloody punishment on the humans and elves who live there. A ragtag collection of adventurers charged to guard their village now lies at the mercy of these viscous raiders.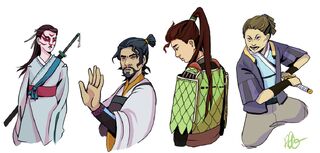 Ad blocker interference detected!
Wikia is a free-to-use site that makes money from advertising. We have a modified experience for viewers using ad blockers

Wikia is not accessible if you've made further modifications. Remove the custom ad blocker rule(s) and the page will load as expected.