This Episode is a continuation of the L5R series taking place on The RPG Academy podcast.
Hello and welcome to a special Field Trip. This is a Field Trip to Rokugan as we continue the exploits started on the L5R game featured on OneShot podcast. We have re-gathered the original cast, plus Kat Kuhl, who joins the group as a Kuni witch hunter known as The Jade Blade.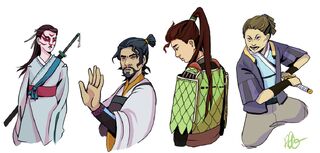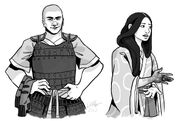 Ad blocker interference detected!
Wikia is a free-to-use site that makes money from advertising. We have a modified experience for viewers using ad blockers

Wikia is not accessible if you've made further modifications. Remove the custom ad blocker rule(s) and the page will load as expected.